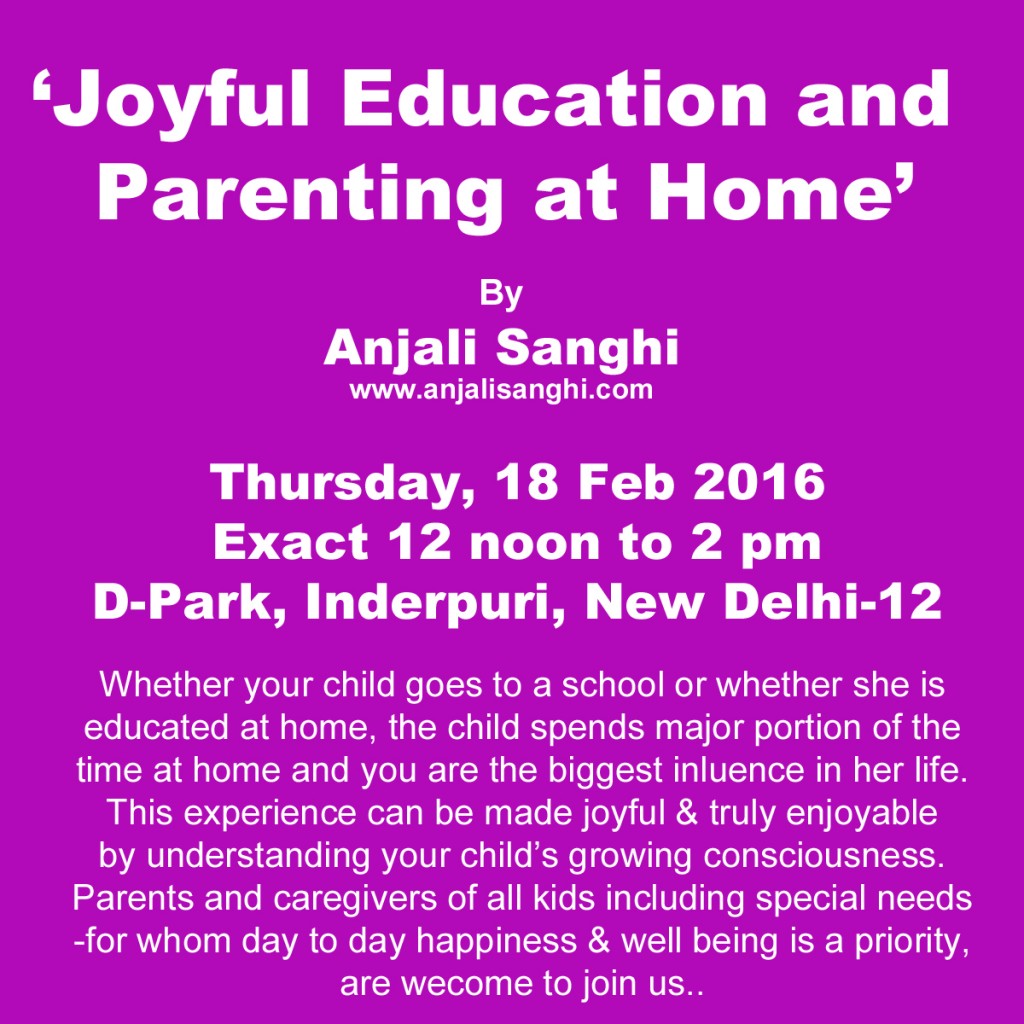 IS HAPPINESS AND WELL BEING A PRIORITY IN YOUR DAY-TO DAY LIFE FOR YOUR CHILDREN? Then please join us on this Thursday, 18 February 2016, Exact 12noon to 2 pm at D Park, Inderpuri, New Delhi-110012 to share our ways of 'Joyful Education and Parenting at Home'.
All are invited including parents of special needs children.
It would be lovely to share to share with you our wonderful experiences as a parent.
Please call us on 9159870486 if required.
Best Wishes:
Anjali Sanghi