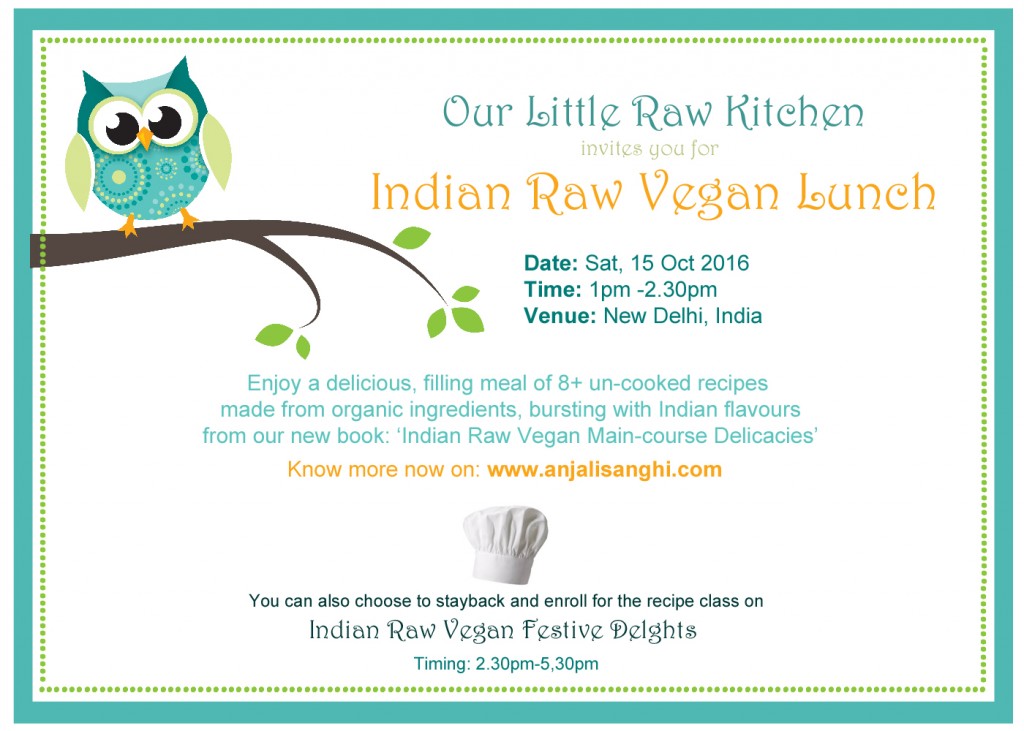 JOIN US FOR- INDIAN RAW VEGAN LUNCH
On: Saturday. 15 Oct 2015
At: 2.30 pm to 5.30 pm.
Venue: Inderpuri, New Delhi-110012, INDIA
Presenter: Anjali Sanghi.
Contribution: Rs. 500- per person.
Our hearts are big…but kitchen is small… so please join us now to ensure your place…

*****
Click here to join the even on Facebook for updates
*****
This program is based on the empowering recipe book: INDIAN RAW VEGAN MAIN-COURSE DELICACIES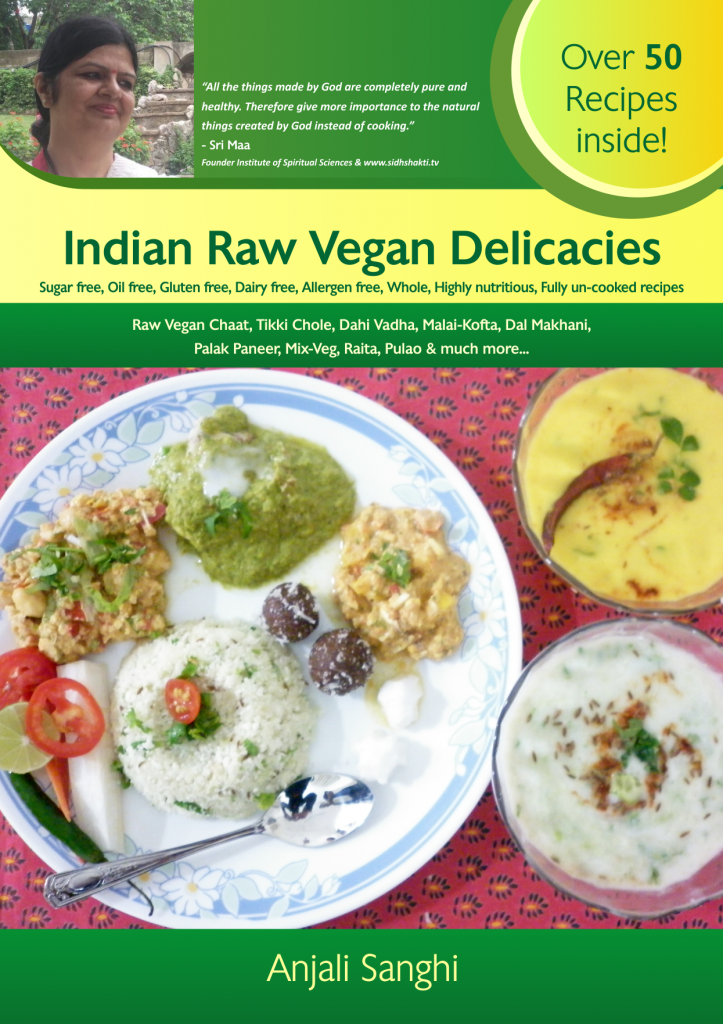 *****
NEXT UPCOMING PROGRAM: Eat Better, Not Less: Be Slim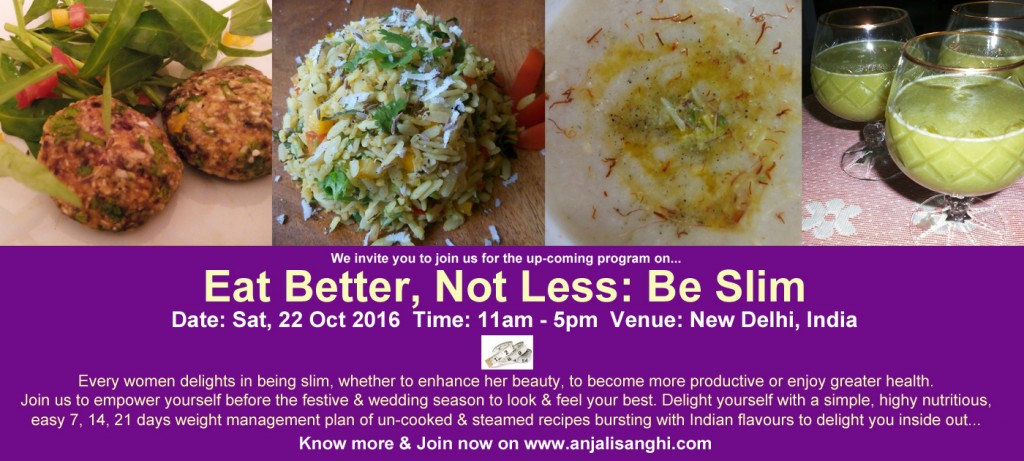 CLICK HERE TO CONTACT US TO KNOW MORE
Disclaimer: This program is not a substitute for medical advise directly or indirectly. If you think your condition needs medical help or supervision then kindly contact an experienced medical practitioner.All the content of this program is completely natural with no side effects what so ever. other than few occasional harmless detox symptoms observed by some people. Please remember that you are solely responsible for all your choices and actions…Anjali Sanghi reserves complete right to accept or reject the participation of the participant based on behavior and other criteria.  In-case your application is not accepted this time, all your contribution will be returned within next 15 working days of the program dates.