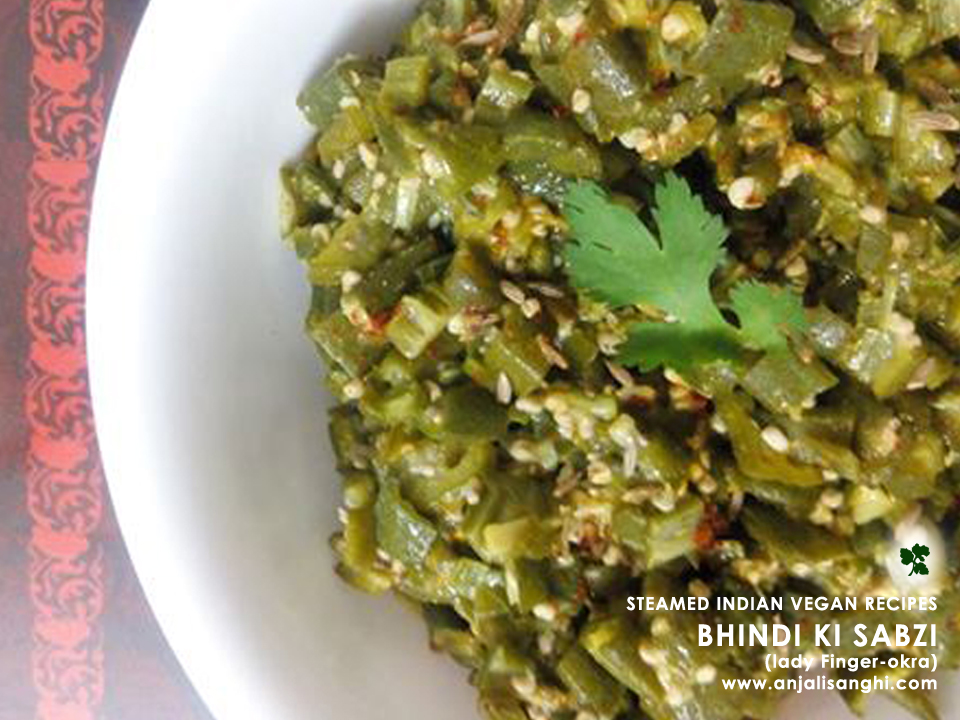 © Anjali Sanghi
Bhindi ki sabzi (Ladyfinger-Okra) is loved by most of the people and children all over India. Making it as a steamed version ensures that you receive much more nutrition along with it's delicious taste. (And it's not as lacy as you would expect it to be).

Click here to know the benefits of 'Steam Cooking' & these delightful recipes.
BASIC REQUIREMENTS FOR PREPARING STEAMED FOOD:
Steamed food recipes require very few resources. Their their cleaning and maintenance is also fast and easy.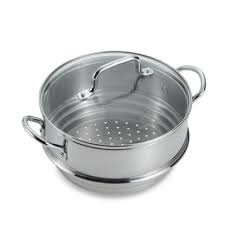 Steel Steamer for Stove or Electric Steamer or any other traditional way to steam vegetables.
Some drinking water
Chopping board
1-2 bowls/spoons to mix and serve
Knife
Vegetables to steam
Herbs, spices and seeds as per the recipe
***
BHINDI KI SABZI: Oil free-Allergen free-Plant based-Healthier

Serves: 2-3
INGREDIENTS
VEGETABLES
250 grams ladyfinger- okra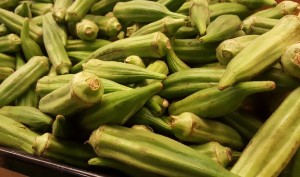 SPICES
Salt to taste
1 T-spoon cumin seeds
½ T-spoon turmeric (haldi) powder
½ T-spoon dry coriander seed (dhania) powder
Red chili powder to taste- around ¼ to ½ t-spoon (optional)
Any other spices as per your tastes.
GARNISH
Fine chopped fresh coriander leaves
PRE-PREPARATION: 12-15 minutes
Ladyfinger: Wash your ladyfingers well. Keep them in a big sieve and allow them to dry or a few minutes.
Now take them one by one and remove the heads.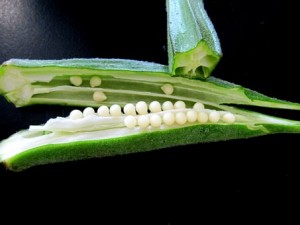 Now slice them from between and check for any bugs. Keep all the clean ones aside.
Now you can chop them in any size you like, but the smaller you will chop them the quicker they will get steamed.
STEAMING: 8-12 minutes
Put water in the bottom part of your steamer. Put the top attachment and all chopped lady fingers to it.
Cover it with the lid and put it for steaming. If using gas, put the knob on full for first 3-4 minutes then make it slow.
After 5-6 minutes remove the cover and stir the lady fingers with a spoon. (Take care that too much steam does not come upon you as it is hot).
After around 8-9 minutes, open the lid and stir it once more. Check if the ladyfingers are cooked or you can continue steaming for some more time.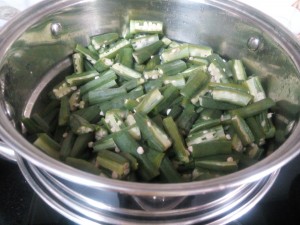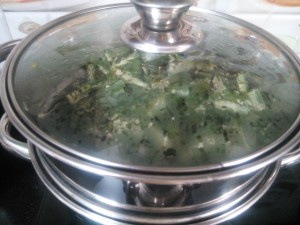 MIXING SPICES
You can do this in two ways.
Method 1
Mix the desired spices and salt in a small bowl.
Option 1: Just when the steaming is complete, mix the spices well to the vegs. Cover the lid and let them steam for a minute of two so that all flavours get mixed well. Now you can serve your dish.
Option 2: Take out the steamed vegetables and keep them aside in a bigger bowl. Let it cool a little bit.
Now mix the spice and salt mixture to the steamed vegetables. Though this step is very easy, but mix them gently to keep the shape and texture of the vegetables intact.
Serve beautifully and share with everyone.
Method 2:
Mix the salt well within the steamed vegetables. Dry roast the rest of the spices and then mix well to the vegetables.
WHAT TO DO WITH THE WATER WHICH IS LEFT AFTER STEAMING

This water is rich in nutrition. You can:
Cool it a little and sip on it your-self by adding herbs to taste.
Use it to kneed dough or boil some food in it.
Cool it completely and water your plants with it.
REPLACEMENT FOR OIL
Oil is not whole food and is generally pure fat content of the food you are extracting it from.
You will observe that once steamed, the vegetables leave their own oil. They look and feel very fresh and they do not require any oil from the top.
If you are still concerned then you can always add the whole seed of the oil you wanted to add to the recipe. This means that if you were going to use Sunflower oil- you can instead sprinkle some Sunflower seeds  to your dish. This will not only contain the oil, but also the goodness of all other nutrition contained in sunflower seeds like vitamins, minerals and more. Sunflower seeds are rich in Vitamin E, Thiamin, Manganese, Magnesium, Copper, Tryptophan, Selenium, Phosphorus, Folate & more…
You can also choose sesame seeds, mustard seeds, grated coconut among others.
In the same way you can use any other whole food/seed instead of their oil.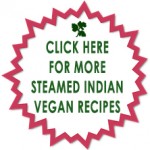 LET US KNOW HOW YOU LIKED THIS & WHAT ALL RECIPES WOULD YOU LIKE US TO CREATE…
YOU CAN ALSO JOIN: