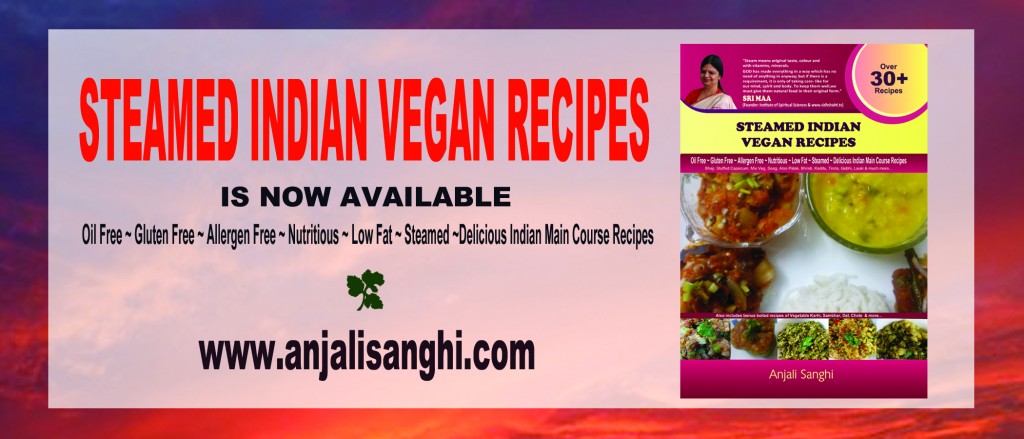 STEAMED INDIAN VEGAN RECIPES: Fully Coloured- High Quality- Ebook and Printed, 80 Pages
IS NOW AVAILABLE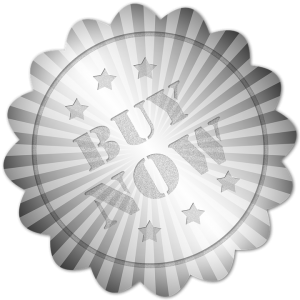 ---
STEAMED INDIAN VEGAN RECIPES are: Oil Free ~ Gluten Free ~ Allergen Free ~ Nutritious ~ Low Fat ~ Steamed ~Delicious Indian Main Course Recipes~ Original Creations Of Author: Anjali Sanghi
---
These recipes are:
~Very easy to prepare
~Ready in few minutes
~Simple yet delicious
~Fulfilling
~Loved by all ages
~Have greater nutrition
~Flexible recipes which can be created as per your own tastes and local availability
HIGHLY RECOMMENDED FOR HEALTH CONSCIOUS, PARENTS, WORKING PEOPLE, SPECIALLY ABLED, CHILDREN, ELDERLY AND EVERYONE, EVERY WHERE IN THE WORLD.
Book contains delightful Indian Steamed Recipes like: Bhaji, Stuff  Capsicum. Mix Veg, Bhaji, Saag, Tinda, Torai, Bhindi and many more (English names are mentioned in the book)
Also contains bonus boiled recipes like rajma, chole, vegetable karhi, dal and more…
---
ABOUT THE AUTHOR:
AnjalI Sanghi is an author of several innovative recipe books including 'STEAMED INDIAN VEGAN RECIPES'. These recipes are loved by everyone of all ages.
She is also the author of recipe books titled: 'INDIAN RAW VEGAN MAIN-COURSE DELICACIES' & 'INDIAN RAW VEGAN SWEET DELIGHTS', which have the most delicious, uncooked,recipes rich in Indian flavours.
Her story book for kids: The LITTLE MONKEY'S BIRTHDAY is also love by kids and parents worldwide.
Anjali is also the president and co-founder trustee of Indian Raw Vegan Foundation.