Namaste, Welcome… Hope you are having a wonderful,smiling, blessed day…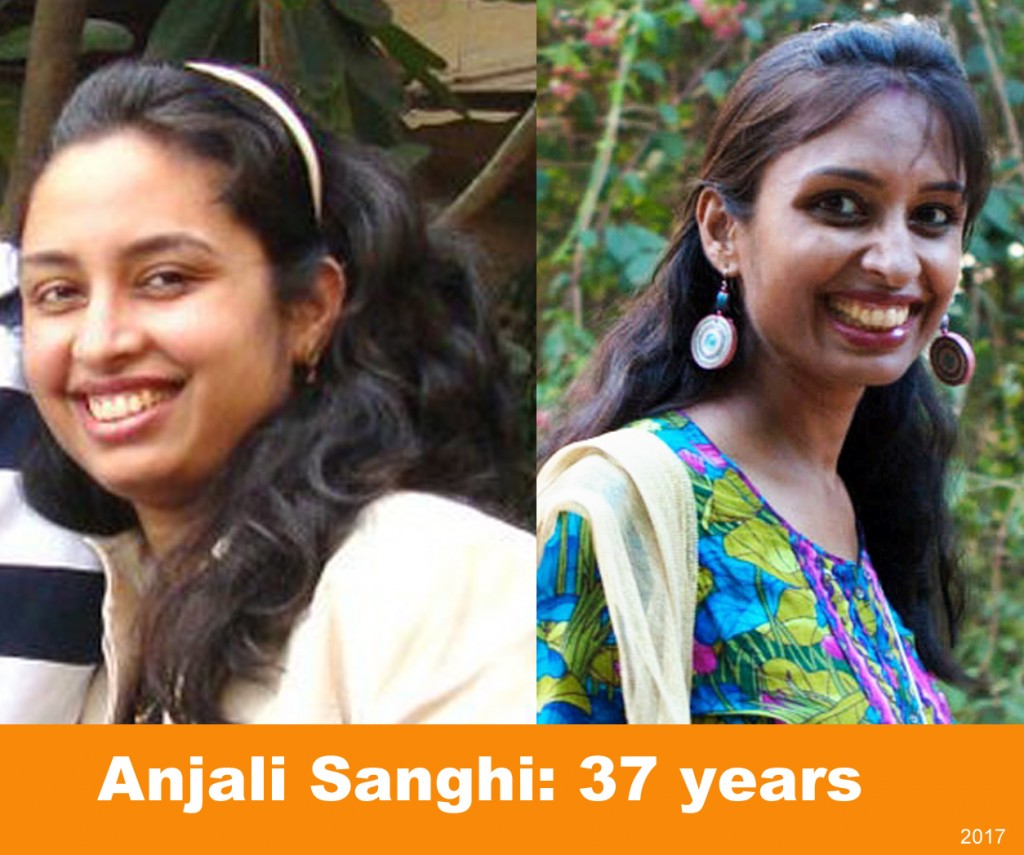 ABOUT ANJALI SANGHI
Anjali is an Author Artist and Speaker.  She is also the President and Co-founder Trustee of Indian Raw Vegan Foundation.
*
Anjali has become the medium of innovating several wonderful creations including allergen free, un-cooked, gourmet:
Indian Raw Vegan Delicacies: Drinks, Chaat, Main-course & Sweets, which she shares through her Raw Vegan Recipe Books. Anjali's self illustrated story book: titled 'Little Monkey's Birthday' is loved by kids of all ages- worldwide.
Steamed Indian Vegan Recipes are also very delicious and nutritious creations which are loved by all.
*
*
Anjali Sanghi is also educated with several national and international certifications, degrees and diplomas in various fields.
A Brief of Educational Background:
One Year Steiner Education Seminar: 2015-16
Internationally Certified Realm Reader: 2014
International Certification in Indigo Power Studies: 2014
| | | | |
| --- | --- | --- | --- |
| Course | Institution | Year | Major Subjects |
| Diploma in Early Childhood Care and Education. | IGNOU, New Delhi, INDIA | Started in 2013 | |
| Anthroposophy and Waldorf Education Training | Various Mentors | 2013 onwards | Several Teacher Trainings |
| PG Diploma in Holistic Health | Apollo Hospitals Educational and Research Foundation, Hyderabad, INDIA | 2005 | Ayurveda, Homeopathy, Modern Medicine, Yoga Therapy, Naturopathy, Nutritional Therapy, Physical Therapy, Psychology, Energy Healing and several others. |
| Smile Meditation | Smile Meditation International | 2005 in Jaipur and New Delhi | Smile Meditation, Smile Twist |
| Massage Therapies and Treatments | International Spa Academy Consulting, U.K. | 2004 in New Delhi | Swedish Massage, Hot Stone Therapy and Spa Treatments |
| Twist Therapy | International Spiral Motions Association, Moscow, RUSSIA | 2003-04 in Jaipur and New Delhi | Taiji, Gymnastics, Yoga, Sports, Dance, Twist Walking, Spiral Breath, Twist Therapy |
| Su-Jok Therapy (Advanced) | International Su-Jok Acupuncture Association, Moscow, RUSSIA | 2003-04 in Jaipur and New Delhi | Su-Jok Acupressure, Acupuncture, Colour, Seed, Magnet, Nail Therapies |
Anjali's earlier education also includes Fashion Technology and Export Management. I have also undergone extensive national and international training, research and education in several other fields. Since Anjali does this study & research for her own interests or service, She has officially not given exams for many of those and hence they are not mentioned here.
*****************************************************************************************************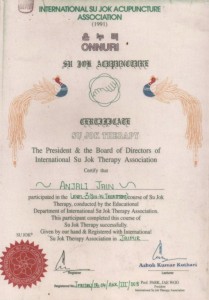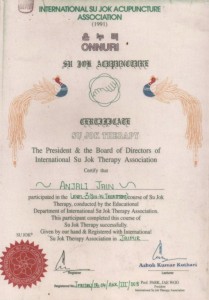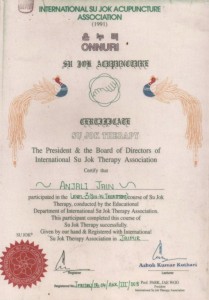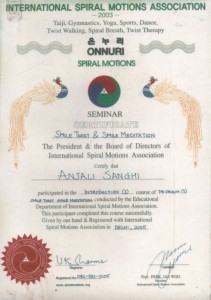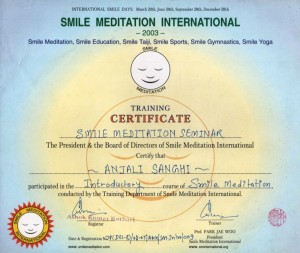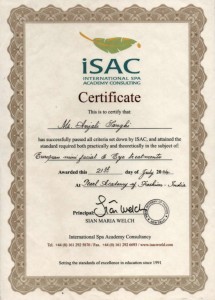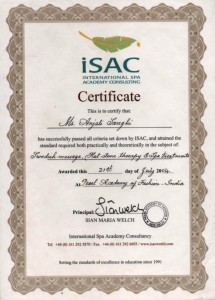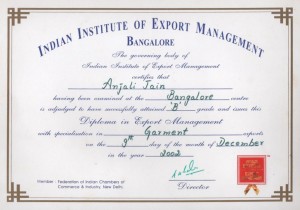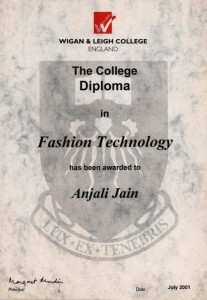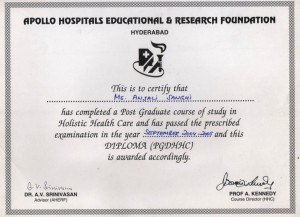 -*-
Our Facebook pages through:
are our Awareness Initiatives to serve people. Through these pages we also share about my teachers and mentors freely, if anyone would like to learn from them directly.
You can know more about our work through the Public Charitable Trust- INDIAN RAW VEGAN FOUNDATION by clicking here.