Namaste, Welcome… Explore this website with some of our  innovative recipes; like and follow social media pages; and buy our recipe e/books to enjoy our delicious, nourishing recipes- daily with your loved ones…

ABOUT ANJALI SANGHI
Anjali Sanghi is a Pioneer in Indian Steamed and Raw Recipes. These recipes, are first time ever innovative creations, highly delicious and super healthy.
INDIAN STEAMED RECIPES
are surprisingly scrumptious – steamed / boiled creations, which have been immensely loved by kids & adults alike. Anjali has brought forth this book after several years of successful self experience and innovating food into new creative recipes.
Anjali also has to her credit several incredible- first time, un-believable innovations like allergen free, un-cooked, gourmet: INDIAN RAW RECIPES. They include Indian Drinks, Chaat, Main-course, Sweets & other recipces.
Anjali's recipes and recipe books are a must for every family looking for healthier, yet mouth watering tasty, daily delights and special festive preparations.
Anjali has been interviewed or profiled by most of the National Magazines and Newspapers including, Femina, Indian Express, Life Positive, Grazia, Business Standard among others.
*
Please read more FAQ's below.
***
HERE ARE SOME FREQUENTLY ASKED QUESTIONS ABOUT OUR RECOVERY, FOOD, LIFESTYLE, EDUCATION & MORE…
1. What is my educational background? Have I studied nutrition?
Yes, I have studied Nutrition as a part of different courses. I have also self studied and researched in detail on different kinds of diets. I have had an opportunity to learn 'Therapeutic Nutrition' while doing Post Graduate Course in 'Holistic Healthcare' in 2005 from Apollo Hospitals Education and Research Foundation. However I am not a dietitian nor a nutritionist. (And do not claim to be one also).
You can know about my Detailed Educational Background Here.
Please also read Nutrition Disclaimer Here.
2. What kind of food do we have presently?
Our present daily food since 2016 consists various fresh fruits and mostly two meals of steamed Indian recipes/other recipes with suitable Indian side dishes. We, as a joint family, also enjoy all other kinds of Indian or international cuisines; or outside food whenever it is required and is offered as Divine Prasad.
We do not follow any particular diet now. We follow a non-restrictive, well-balanced positive lifestyle: both socially and spiritually.
3. Who is your mentor/teacher/guide and how have you overcome your incurable and un-diagnosed problems? What were they? Can we contact them directly if we also have/ want to prevent problems?

When I became better, many people started asking me how did it happen! How did the impossible become possible? So on their suggestion, I started sharing about by teacher freely with everyone so that they could also gain these great Universal benefits.
(Important: I do not retain most of my previous medical prescriptions. There are no claims made below. These are all my true experiences. Results may vary from person to person.)
I cannot express the severity of my problems, but I definitely have experienced that when all / most doors are closed, still the door to Divine is always open. Your true prayers are always answered and and that can happen very easily (and also in a scientific way). When all medicines fail then doctors also tell us to pray to the Divine. Then why not do/explore it now and that too scientifically…
There was a time when all conventional, alternative and natural- food, herbs, medicines, cures, methods, techniques (even those which I had learned myself): stopped having any effect towards my pains & inner problems. It had become even difficult to digest raw foods and water!
I finally recovered very easily by contacting and leaning natural, powerful, positive yet simple meditations from SRI MAA & Institute of Spiritual Sciences.  These meditations and simple lifestyle practices do not require focus, concentration, being thoughtless or leaving anything else. They can be learned from wherever you live in the world. I thus recommend these for all adults and children.

Regular guidance, simple-short meditations and natural, scientific methods created by – SRI MAA (Founder of Institute of Spiritual Sciences and www.sidhshakti.tv), have easily healed me inside out from many incurable and un-diagnosed problems; & brought experience of deep peace, well-being through positive combination of Inner Science, Modern Science and Spiritual Science.
Few of the symptoms included:
Severe Pains in Joints and Knees
Lower Hemoglobin,
Missing Eyelashes,
Swelling on tongue with missing taste buds (geographic tongue),
Very weak, shaking  & yellow teeth,
Palpitation, Short breath,
Tennis elbow,
Recurrent alopecia on scalp and skin.
Recurrent spontaneous abortions,
PCOD, several other menstrual problems.
Very Low BP (going high sometimes),
Weakness, Stress, Tension, Negative thoughts
Recurrent long-term, un-diagnosed low grade fevers with full body pains.
Severe varicose veins, sciatica which would make me immobile many times in the day.
Un-diagnosed digestive issues including intolerance to several foods and inability to absorb certain nutrition properly including from supplements.
Un-diagnosed, severe chemical sensitivity and intolerance to smells, general household cleaning products, pollution- resulting into inability to go anywhere or move out easily, otherwise resulting into fever and whole body rashes.
Several other symptoms.
Please feel free to contact Institute of Spiritual Sciences directly on their website: www.sidhshakti.tv
4. Do you face any problems in life now?
To us, now they present another opportunity to seek guidance, go within, explore, heal and learn something positive & new.
5. What do you share with people about food in your e/books?
Recipe ideas and lots of them- We feel blessed to have become a medium of innovating several Indian Raw, Steamed, Boiled and other delicious, yet healthier Recipes which we share in our books and on Social Media Pages. Anyone who has had them has been pleasantly surprised and has loved them.
Everyone including kids, mothers and elderly, following any lifestyle can have certain  amount of raw food (fruits, vegetables, greens) daily which they can have prepared as these yummy recipes.
These days mostly everyone aspires to prepare easy to create- cooked recipes which can can match up to your taste requirements, but can also have higher nourishment. Our steamed and other recipes can easily fill up this gap which you have been looking for.
Thus our books are for everyone.
CLICK HERE to know more and get about our e/books:
6. Do I advertise any products or take affiliation from anyone to recommend any products or books?
I only share about what has genuinely helped me- not just short term, but in my long term experience. I do not advertise any products or services for money.
7. How can we stay connected and receive updates, new recipes?
FOR MORE RECIPES & UPDATES: LIKE FACEBOOK PAGES:

They are our Awareness Initiatives to share and serve people. Through these pages we also share about our teachers and mentors freely, if anyone would like to learn from them directly.
If you have more questions which you think should be added here, then please feel free to CLICK HERE and send them to us.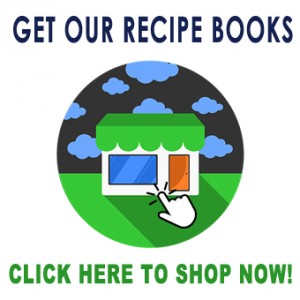 Updated: September 2018
DISCLAIMER: Please consult your doctor before making any dietary changes. Results may vary from person to person. This website, our books etc are completely based on personal experiences and research. Author or anyone directly-indirectly related do not take any kind of guarantee or responsibility of your actions. Please read complete disclaimer HERE.