Here we present to you our simple and favorite, well combined fruit recipes. Everyone can enjoy them.
Recipes are a very good way to introduce, increase and enjoy fruits in their different textures and forms. Relish these recipes with your kids and family…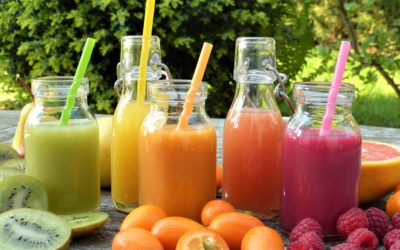 Green Smoothies are one of the tastiest and easiest ways to have your greens. In her Internationally award winning book, 'Green for Life', Mrs. Victoria Butenko says, "With the high oxygen content in chlorophyll and the high mineral content in green plants, greens are...
read more
RECIPE: Tomato Soup- Coming Soon...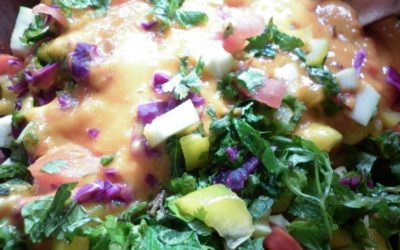 SALSA DRESSING Things Required: 1-2 big mangoes or sweet papaya (diced) ½ Red/yellow bell pepper Handful of fresh mint or coriander Some water to blend only if required OPTIONAL: Red Chili to taste Few leaves of green onion to taste Add cream from one young coconut or...
read more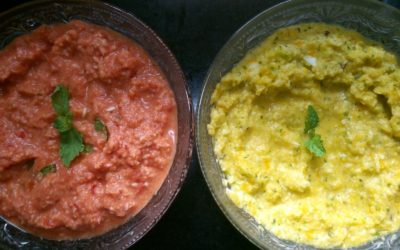 One of our favorite dip and dressing, generally loved by all. Things Required: Cream from 1 Young green coconut (or half of Avocado / or hand-full of overnight pre-soaked and rinsed sun-flower seeds) 1 tomato ½ Red/yellow bell pepper 3-4 leaves of Basil or Mint 2 inch...
read more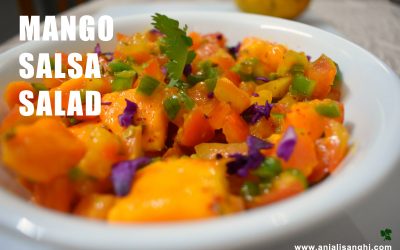 MANGO SALSA DELIGHT This is one of the most loved mango salad. Whenever we have made this, everyone- young and old have enjoyed it with delight. This recipe is oil free, salt free, low fat, gluten free, fully raw- uncooked, plant based, highly nourishing - so that...
read more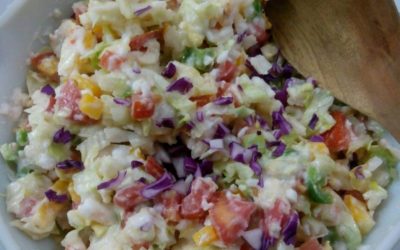 This delicious creamy Raw Pant Based Salad is loved by everyone who has had it. Very delicious and filling delight for mealtimes.  Serves :2 – 4 people. RECIPE: To a Finely diced one iceberg lettuce add juice of one lemon and mix well. Then add finely diced one yellow...
read more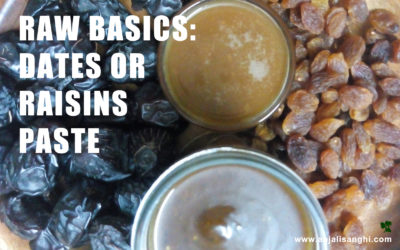 RAW BASICS: DATES AND RAISINS PASTE These delightful sweet pastes can be used as a natural replacement to many sweet recipes. You can also enjoy these highly nourishing sweeteners: guilt-free, whenever you like. We have loved them over the years, and now it's a joy to...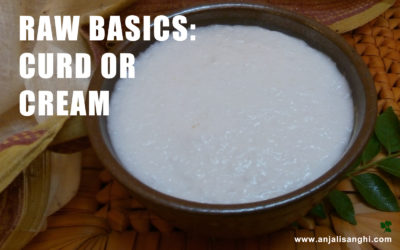 RAW BASICS: CURD OR CREAM This simple plant-based, raw recipe is a beautiful replacement for conventional curd. It can be used as curd or cream and in many other ways in several Indian Raw or Cooked recipes.  This recipe is whole, allergen free - so that all can...
HERE ARE SOME FUN THINGS TO HELP YOU…
TAKE A LITTLE TEST: What is the right answer? (Find the answer at the end of this page)
ANSWER TO QUIZ: Fruits at least 30 minutes before cooked meal for best digestion. This is because generally most different ripe, fresh, fruits have digestions time of 15-30 minutes. Digestion time for cooked foods can be mostly 2 hours and more. Thus having fresh fruits individually or much before cooked meal is better.