Namaste, Welcome to the Page of Indian Raw Vegan Foundation (IRVF) founded in 2014.
All our free Raw food programs, talks, demos etc are conducted under Indian Raw Vegan Foundation. Anjali also has several free raw food awareness groups for everyone on Social Media and Whatsapp which are run through IRVF.

IRVF has been working to spread awareness about how and why to have fresh fruits and vegetables in your daily life. Fruits and vegetables have qualities of superfoods. Natural raw vegan foods consist of fruits, greens, vegetables, sprouts, seeds and nuts (if suitable)- in their fresh state which have not been heated to more than 47 degrees Celsius.
A Detox through natural Raw Vegan Foods is the most ancient wisdom and heritage of Indian Saints, Sages, Tribes along with many Indigenous Cultures around the World. An age-appropriate, balanced, allergen-free, natural raw vegan food detox as per individual age-appropriate needs & tastes is suitable for most adults. You can also do this detox safely and easily by empowering yourself with appropriate knowledge of way of raw vegan detox which is suitable as per your own individual needs and tastes. A suitable detox lifestyle can help you nourish your whole being including your body, mind & overall being-optimally. Undertakings a regular detox can also help protect you from many known and un-known dreaded diseases, as it was followed in ancient Indian traditions.  This website has several pages with free resources and recipes which are being created especially to empower those from Indian background or liking; or living in India since few years  to transit successfully at all levels- physical, emotional etc. into this delicious and abundant detox lifestyle.
On this website we are constantly updating a wide range of information for you on raw/fresh/healthy food, lifestyle practices, and more. Come, let's start this beautiful journey to greater health, well being, peace and smiles… let's go raw safely.
Being updated…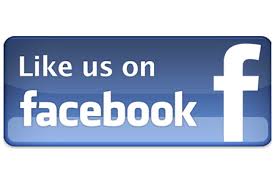 FOR UPDATES, NEW RECIPES & MORE